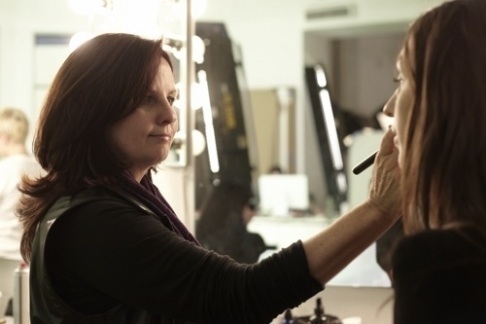 Driven by her passion for color and texture, Pamela Taylor is an innovative leader for concepts in beauty editorials, makeup, new product development and color forecasting. She has worked with some of the world's top fashion and celebrity photographers. Her client list includes the most influential stars in music, movies and sports. She has worked behind the scenes at prominent events such as Fashion Week, the Super Bowl, and various rock tours. Her intuitive sense of color has led Taylor to collaborate on product development projects with major cosmetic companies.
None of Taylor's looks are easily replicated. She doesn't follow the latest trends, but instead is a catalyst for them. She uses her product know-how to mix all of her own shades with her signature palette.
Taylor has always been a step ahead in the ever-changing beauty industry. In response to the cake-y, heavy foundation favored by television and film, she developed her signature Hydration Technique. The Technique uses an application method that creates a flawless, undetectable base for the skin.
It was at a very young age that Taylor knew she wanted to be a makeup artist. She started experimenting with makeup at the age of 16 and later attended makeup school before continuing her training with Lee Baygan and Bob Kelly. From there, she opened her first makeup studio in the Hamptons and later solidified her loyal, elite client list in Manhattan.
Taylor also holds a degree in Education and founded the Pamela Taylor Makeup Academy in New York City in 1991. Pamela is currently teaching "On Location" classes. For information about an on location class, contact us.
Since its inception, students from around the globe have studied with Pamela. Taylor is the author of the original book Makeup Techniques, which has been published internationally. And is currently featured in editorials world-wide.